Within 10 minutes of embarking on our Big Trip, this happened.
While I was on the phone, and still sad from leaving my parents, I made a miscalculation.  I thought that I could one-handedly catch a box of books toppling off the top of our duffels from the back of our mini-van while continuing the phone conversation.  Oops.  OUCH.
A day and three states later, an x ray revealed multiple fractures.  That's when this happened: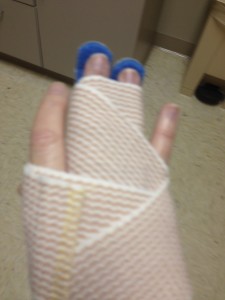 But this helped!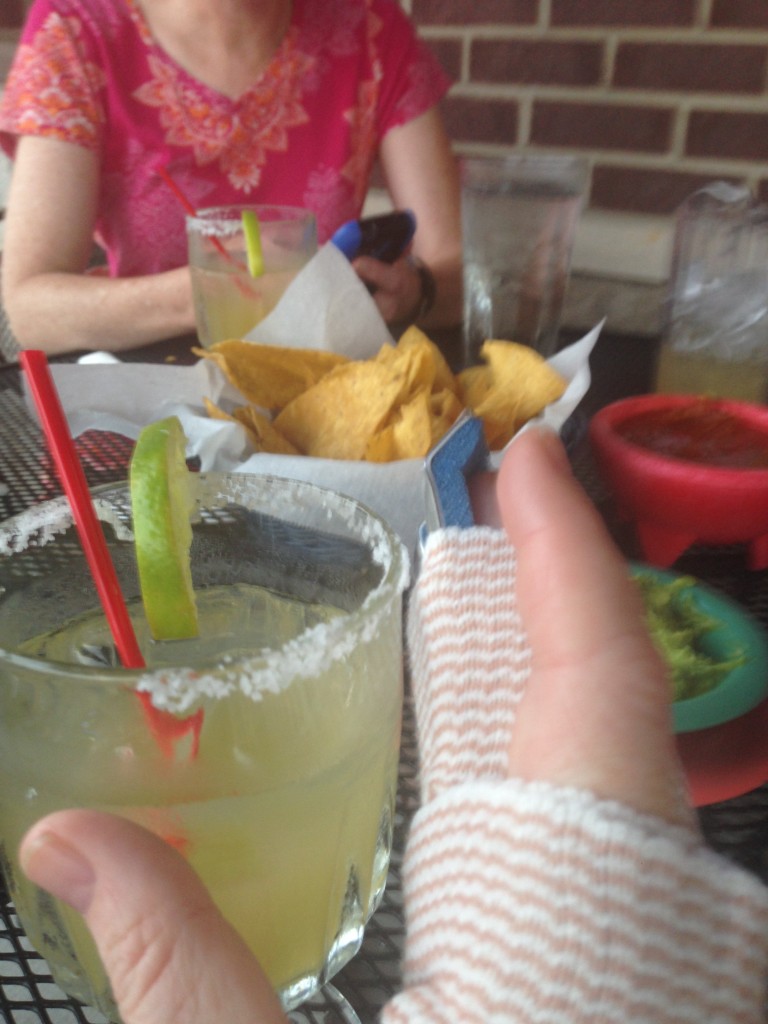 Nine days and ten states later we were relieved to learn that I did not need surgery.  Ideally, we would have hand therapy, but could continue on our trip.  Off with the finger sling!  Follow up with a surgeon in Germany.  No problem.  :0)
OK, it was a little problem, but we did it.  The German surgeon, who spoke fantastic English, confirmed that I didn't need surgery. My fingers were healing correctly without surgery.  Hurray! I was concerned since my finger was dislocating at the joint when I carried a sauce pan.  He said, "Don't do that."  So I'm trying not to.
Here's how far I can close my hand now.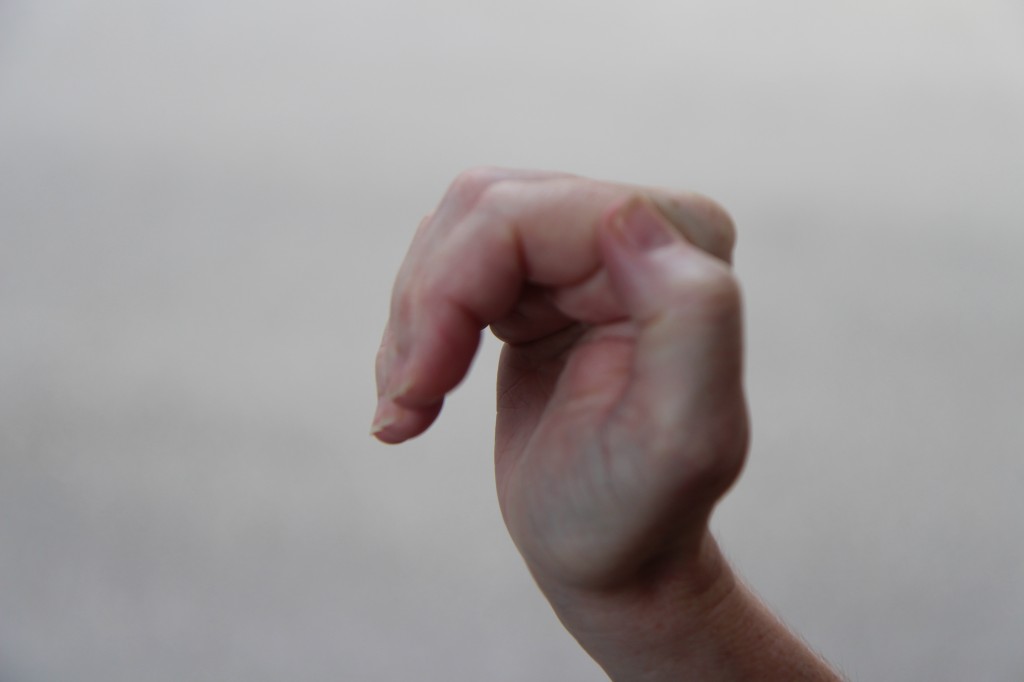 They still hurt and I can't really lift with my right hand, but they are improving every day.
:0)