A Birthday in Budapest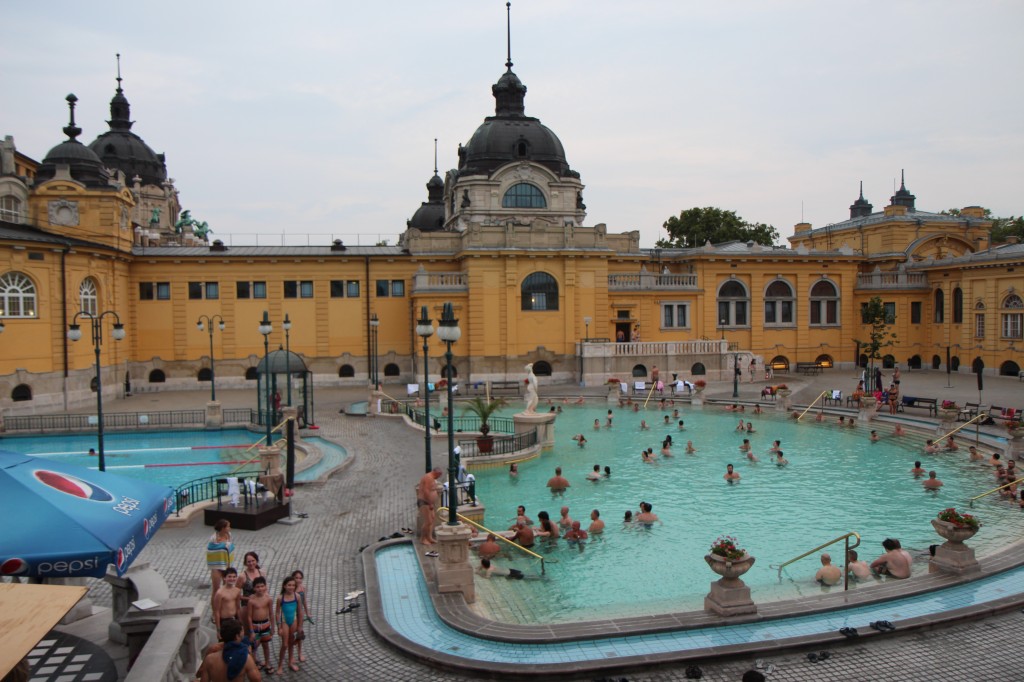 A few days ago was August 31and my brother's birthday!  I woke up and saw my bro's rear stickin' in the air.  You don't get that opportunity every day.  Twelve "birthday spankings" flew home!  Today was his 12th birthday so he received 48 (because there are five of us but Mom broke her hand)! Then after we successfully handed out the spankings we ate breakfast. Then, we hit the road to go to ……………..church!  The church was the first church to have English (and Hungarian) songs!  After the last song, we (I) found a forint.  I wanted to know how much it was worth and the answer was half a penny!  So I was still in shock when we arrived at one of the most popular tourist attractions:  THE.BATHS.  If you don't know what it is you are missing out BIG-TIME.  The baths are a variety of different types of bath for example:
1 The fun bath. The fun bath is a massive pool with a whirlpool and small jet of water.
2 The relaxing pool. A pool that is hot and soothing.
fun fact.  The baths are built upon 170 degree water (they cool it down though).
3 The lap pool. A pool that is made for laps and people with swimming hats.
fun fact.  The baths have two types of saunas.
4 Wet sauna.  A place so moist, I wanted a gas mask.
5 Dry sauna.  A rather hot room.
fun fact.  I find it hard to find fresh air in a sauna.
Once we explored most of the pools, we went home to watch the winter solider. Creepy PG 13 for a reason, but I like it.  After demolishing the cake, we went to bed.  What a day:)