Continuing south on Whitehall Road and past No.10 Downing Street, the unmistakable Big Ben and Parliament loom.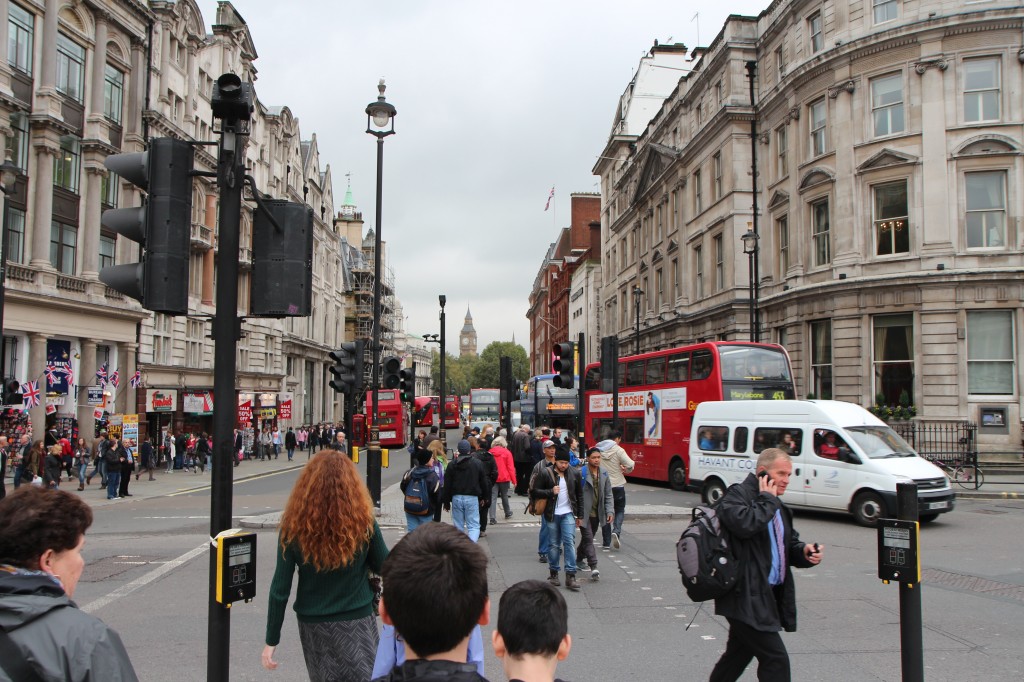 With the rain coming down (it is London after all) we duck into the nearest coffee shop outside Big Ben to stand in awe of the enormous clock face.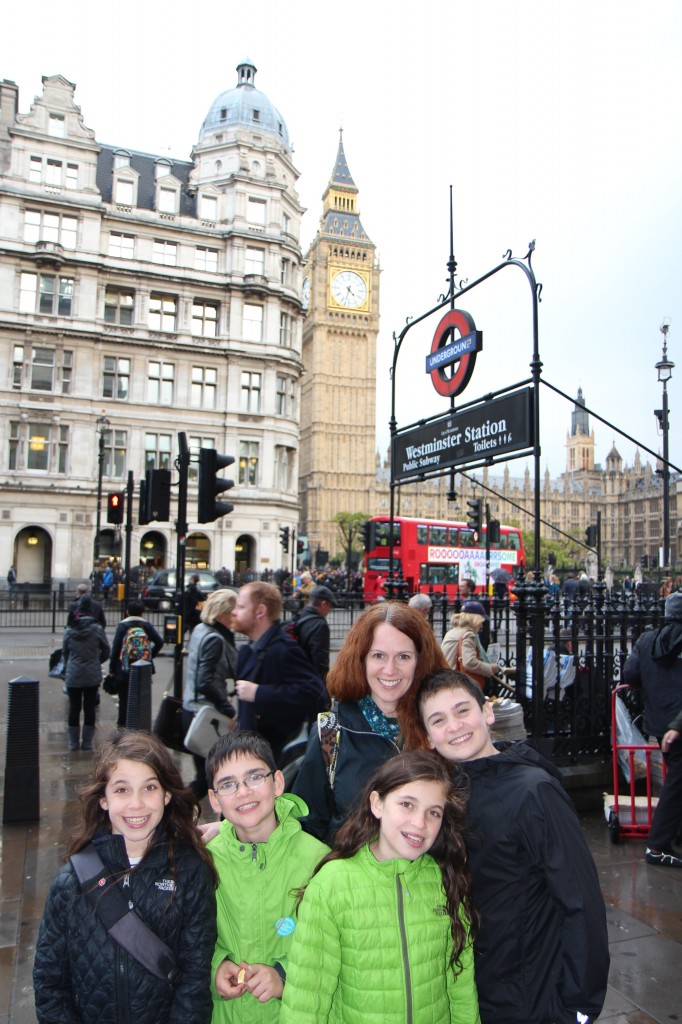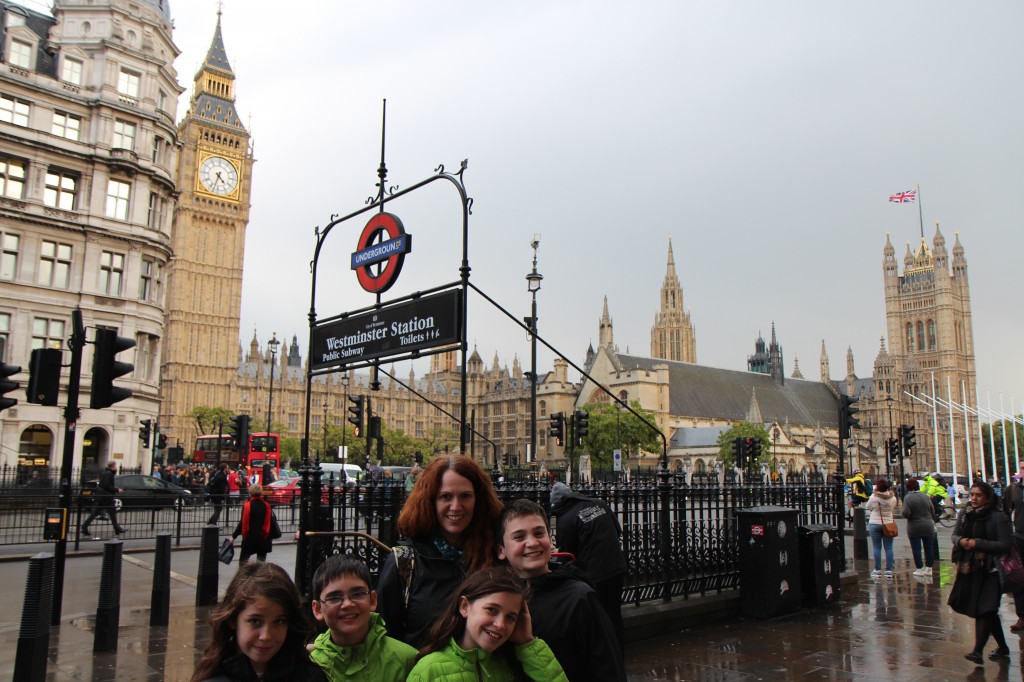 Big Ben is actually the 13 1/2 ton bell inside the clock.  By now, everyone just refers to the clock itself as Big Ben.  The size of the clock face is best expressed by noting that the minute hand is an amazing 14 feet long.  It's the largest four-faced chiming clock in the world and the third tallest freestanding clock tower.  To get up into the clock tower and climb the 334 steps to the top, you must be a UK resident and arrange a tour through a Member of Parliament well in advance.  Sounds similar to an American getting a tour of the White House. 
Parliament, or more properly called, the Palace of Westminister holds the House of Commons and the House of Lords.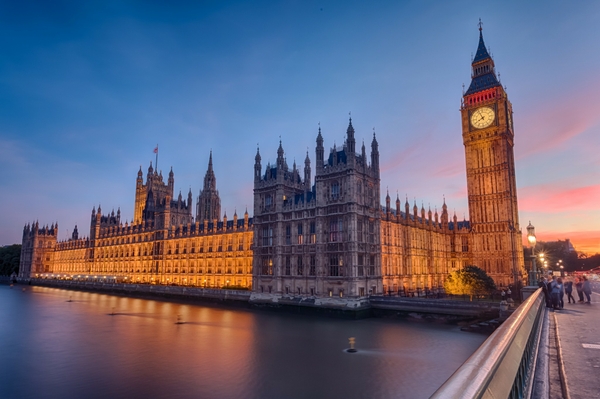 [wish this was my shot but it shows you the proximity to the river]
One of the most famous events of Parliament occurred in 1605 when the Gunpowder Plot to assassinate King James was discovered.  Guy Fawkes was arrested leaving the 36 barrels of gunpowder in the undercroft beneath the House of Lords.  He was arrested, interrogated and tortured for information about the plot and his 14 co-conspirators.  Sentenced to be hung, drawn and quartered, he jumped from the executioner's scaffold to cause his own death and cheat the executioner.  The English government advised Londoners in 1605 to light bonfires on November 5th to celebrate the King's escape and safety from the plot.  Bonfires still burn every Nov 5 across the UK, with loads of fireworks.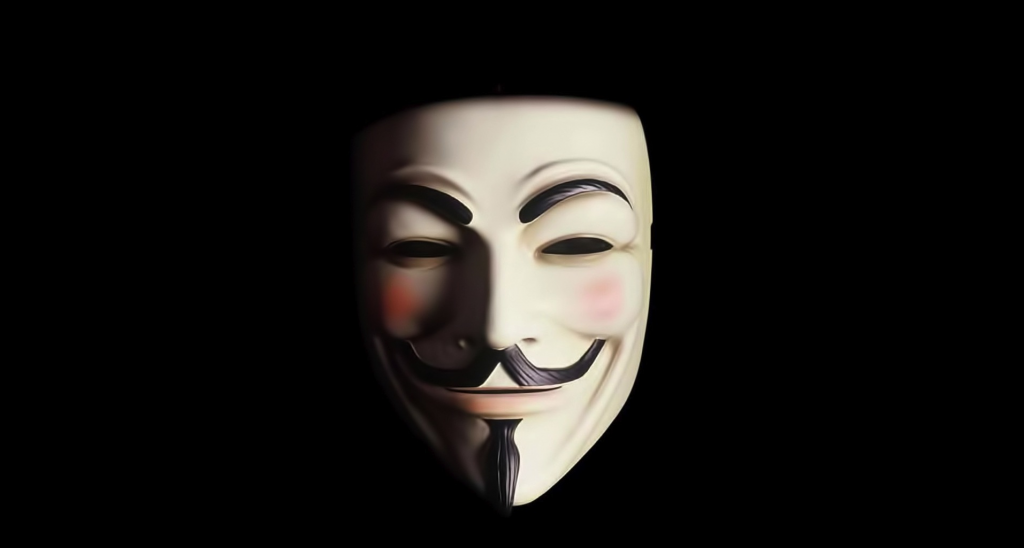 [the Guy Fawkes mask]
Across from Parliament, there are wonderful sculptures of leaders such as Nelson Mandela, Abraham Lincoln, David Lloyd George and Winston Churchill in the park called Parliament Square.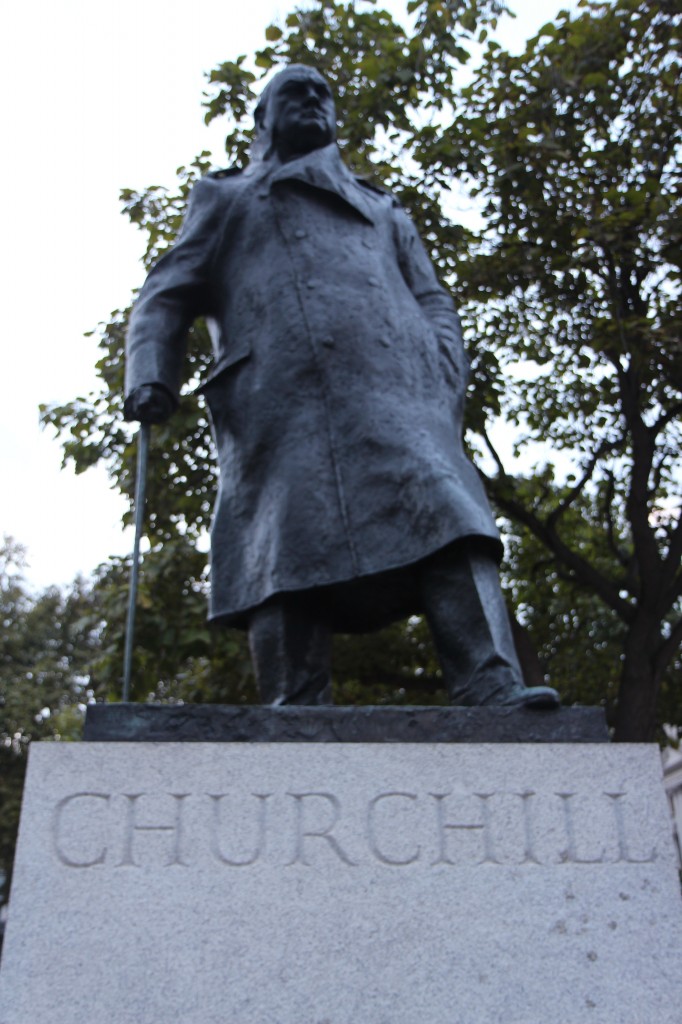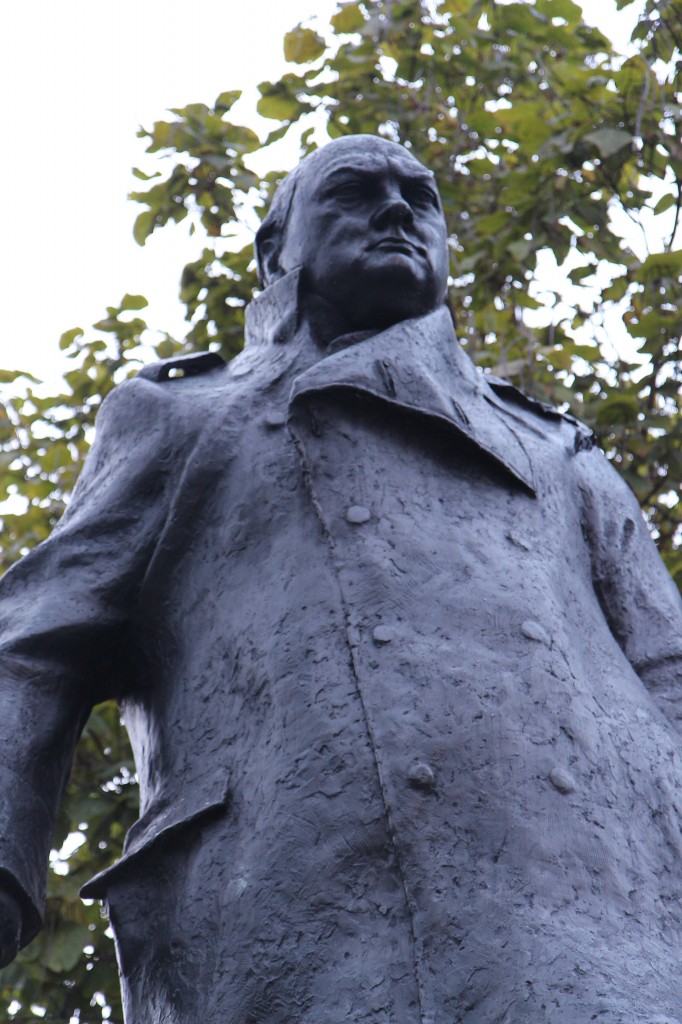 Adjacent to the sculpture park rises the majestic scene of England's coronations, royal weddings and funerals for centuries—Westminister Abbey.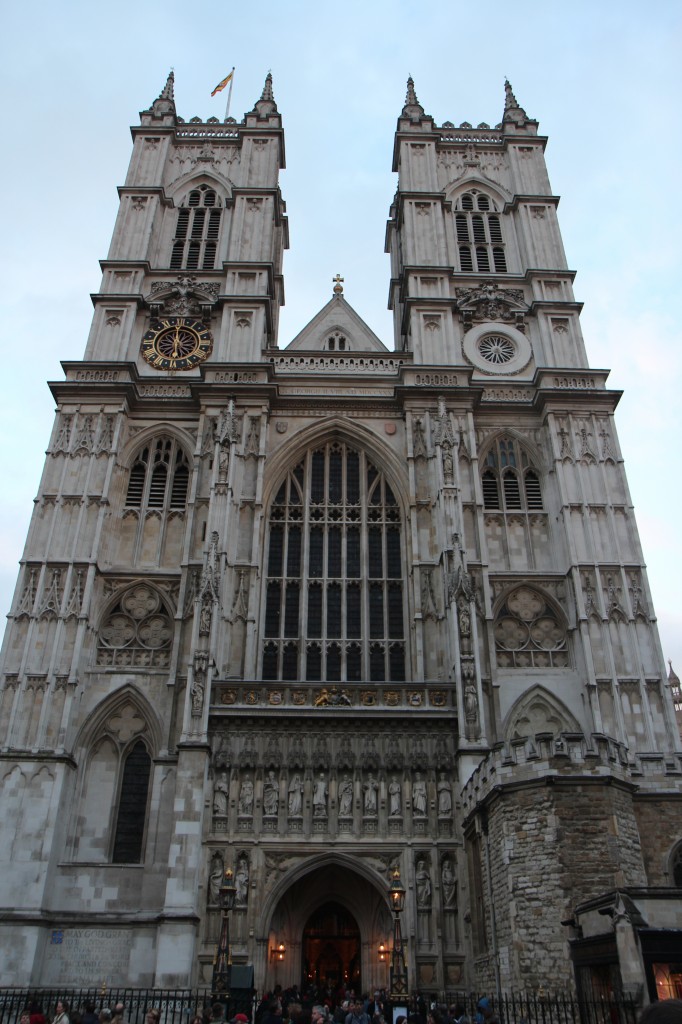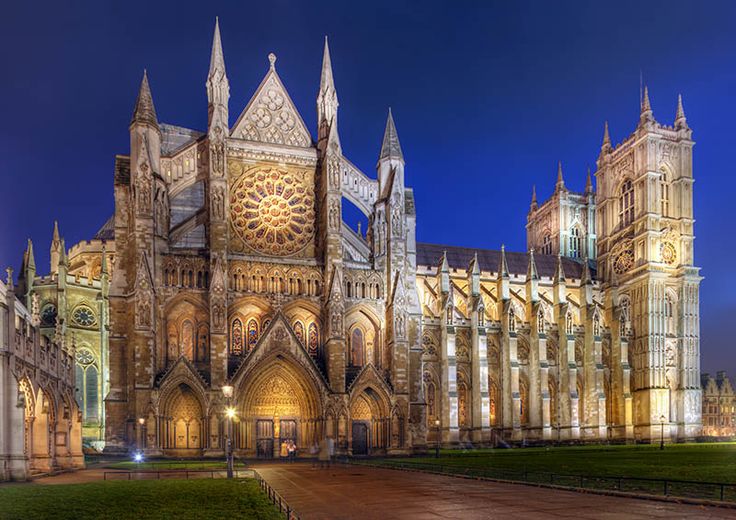 [gorgeous side view I culled from the internet]
Voices have been raised here to God every day for one thousand years.  We attend an Evensong performance and watch the young and old male choir members file into the wooden chorister seats.  The crowd sits and kneels at various points in the service and listens respectfully to the choir.   The choir's voices rise and swell to fill the cavernous space above our heads.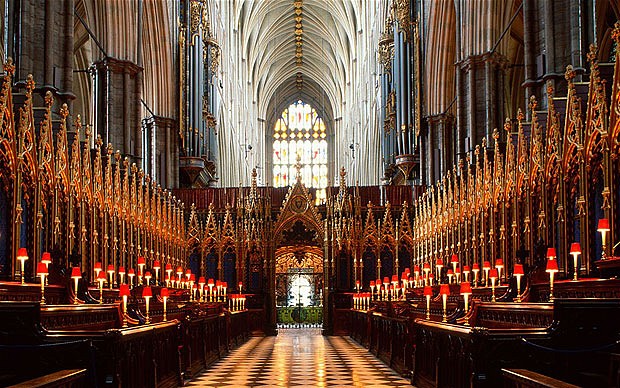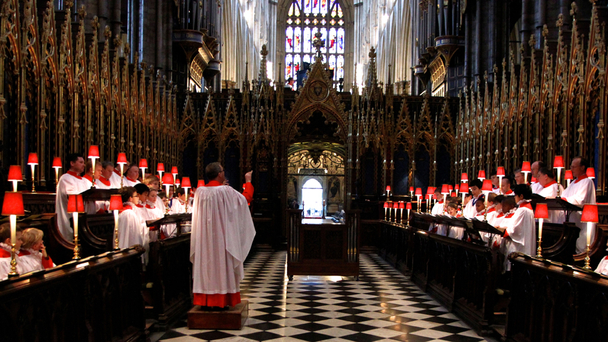 [no interior shots allowed during the Evensong service so these are shameless pulls from other websites]
Poet's corner lies just behind our seats with graves or memorials of writers such as Geoffrey Chaucer, Rudyard Kipling, Charles Dickens, C.S. Lewis, Jane Austen, W.H. Auden, Alfred Tennyson, the Bronte sisters, T.S. Eliot, Robert Burns, Keats, Longfellow and Shakespeare.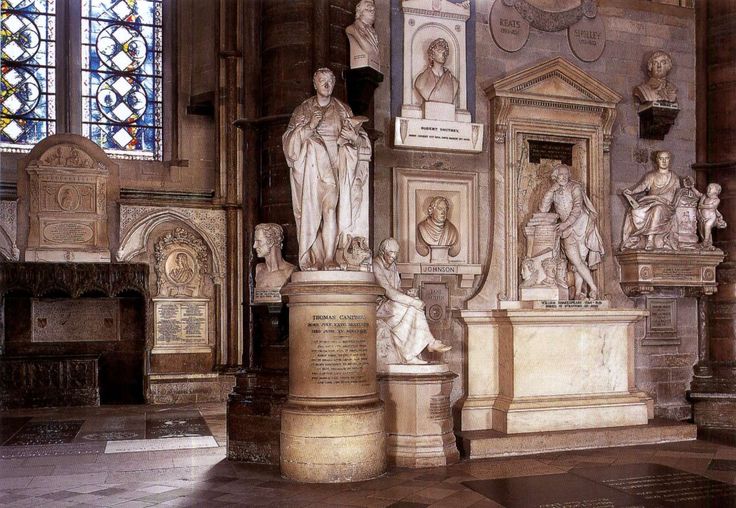 The floor stone inscription next to C.S. Lewis' memorial is a quote of his—"I believe in Christianity as I believe that the Sun has risen, not only because I see it but because by it I see everything else."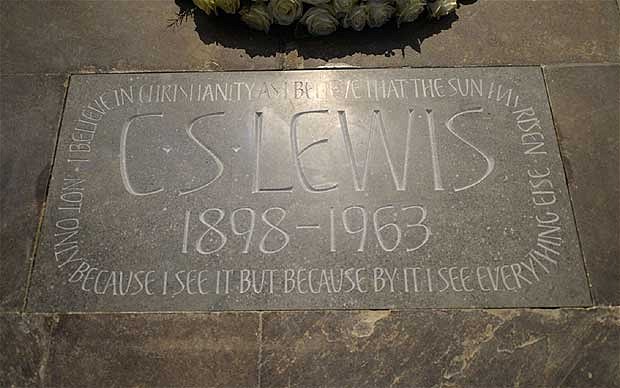 There are so many monuments and memorials that you can't take it all in.   We wish for more time as this was our second time trying to make it into Westminster.  Incredible, we plan three weeks in London and already it does not feel like nearly enough time to see even the touristy sights.  We stop to light candles and pray on our way back out the main entrance.  
Over the entrance of the majestic church stands a group of statues dedicated to foreigners and erected in 1998. Martin Luther King has a prominent position and stands with a young girl at his feet. Statues were also created for Dietrich Bonhoeffer, a German  Lutheran theologian, killed by the Nazis in 1945 for standing up to their depravity and for Polish priest and Catholic Saint Maksymilian Kolbe, who gave his life for another prisoner at Auschwitz in 1941.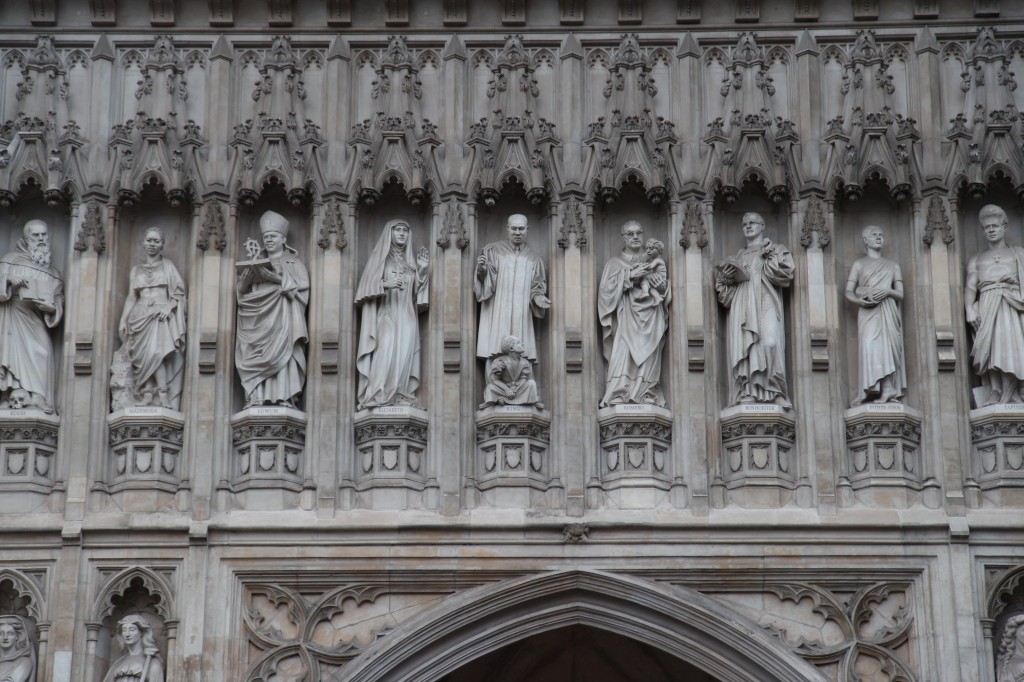 [in this shot, MLK Jr is smack dab in the middle]
The walk then veers through St James Park and among its squirrels and geese before Buckingham Palace appears before us.  The palace is the Queen's London residence and workplace.  Queen Victoria was the first monarch to move into the completed palace in 1837.  A monument to her stands tall in front of the palace.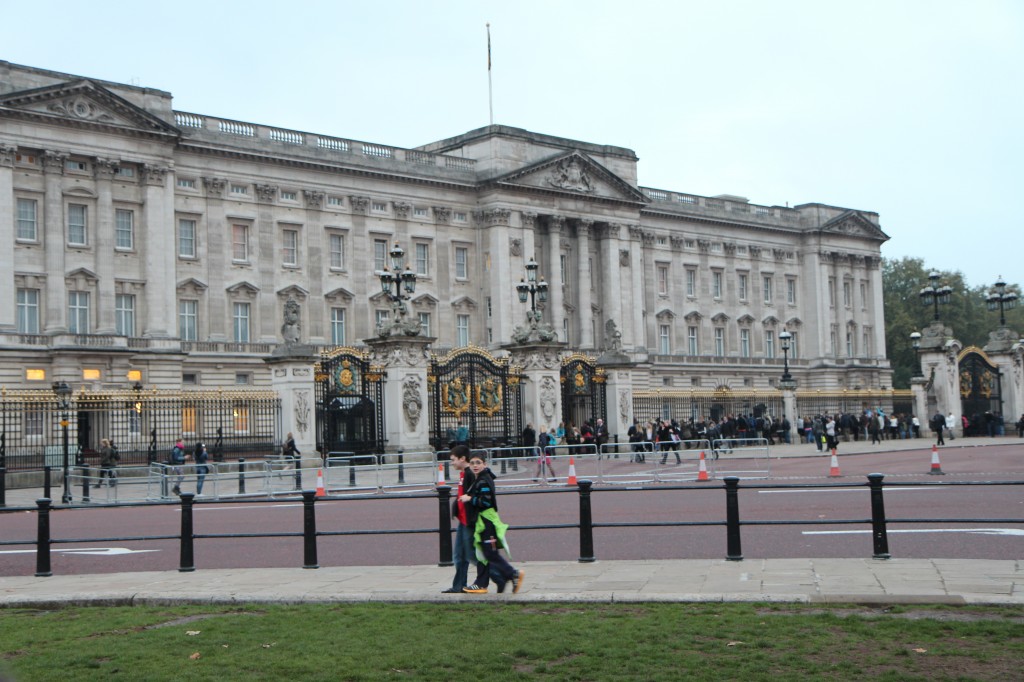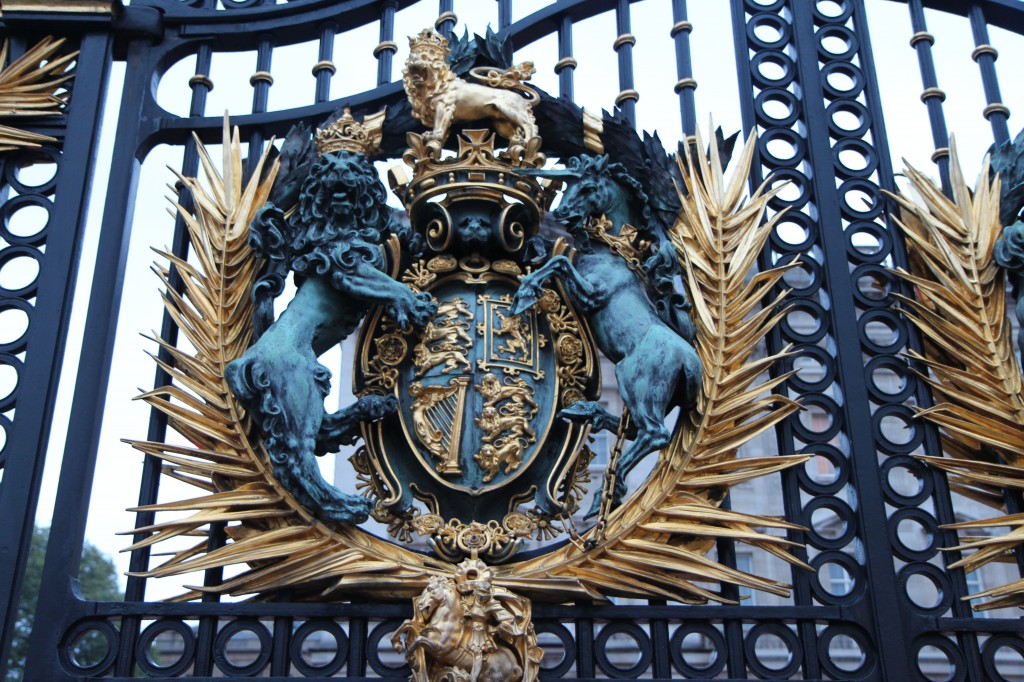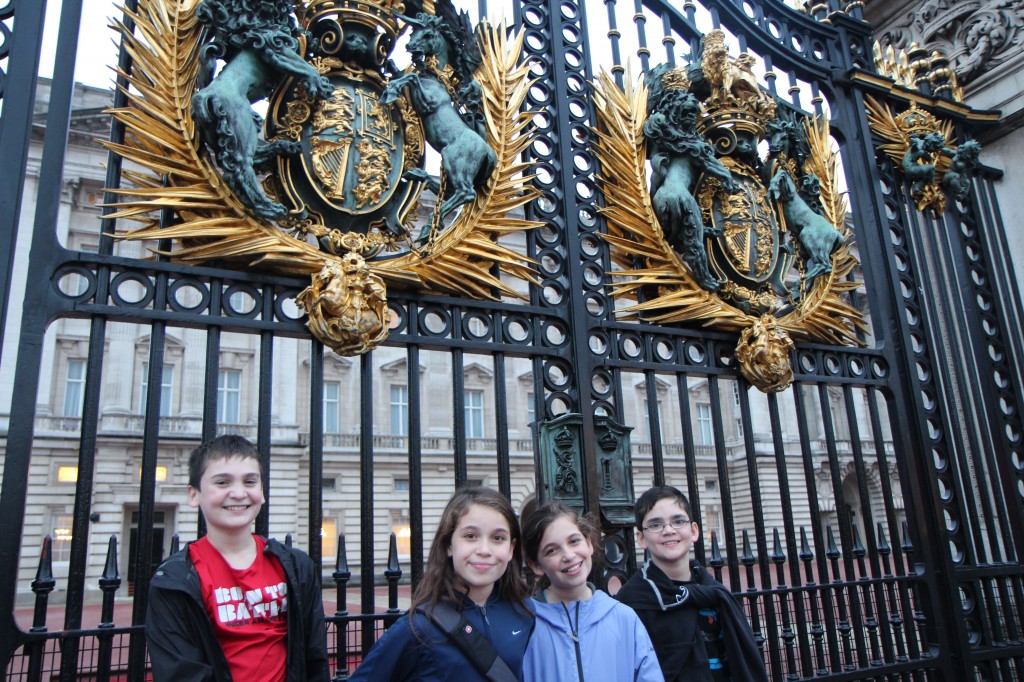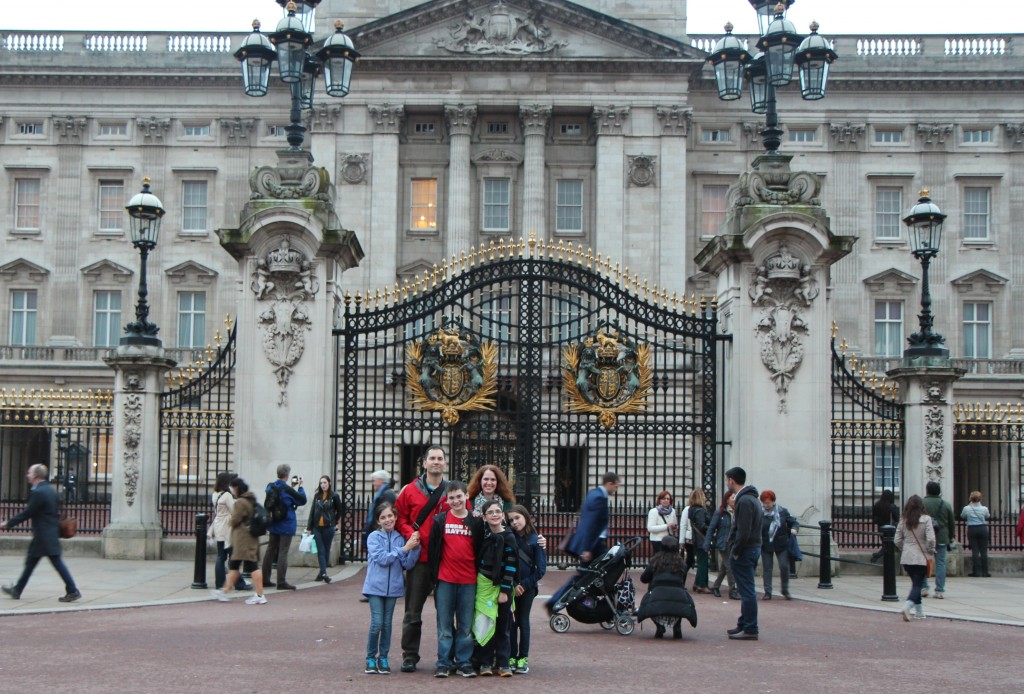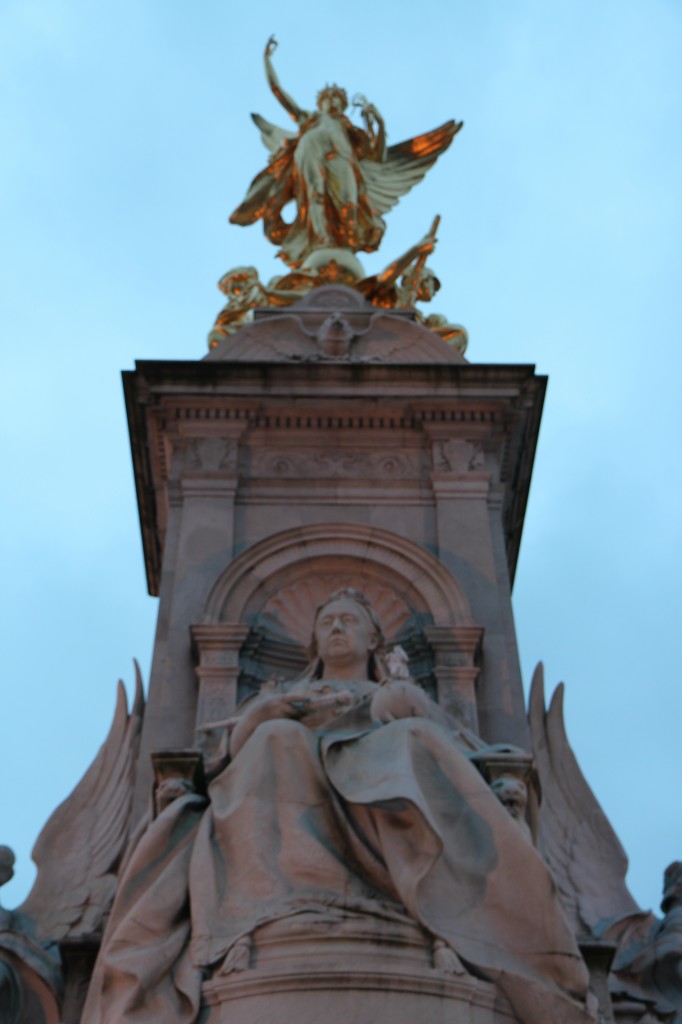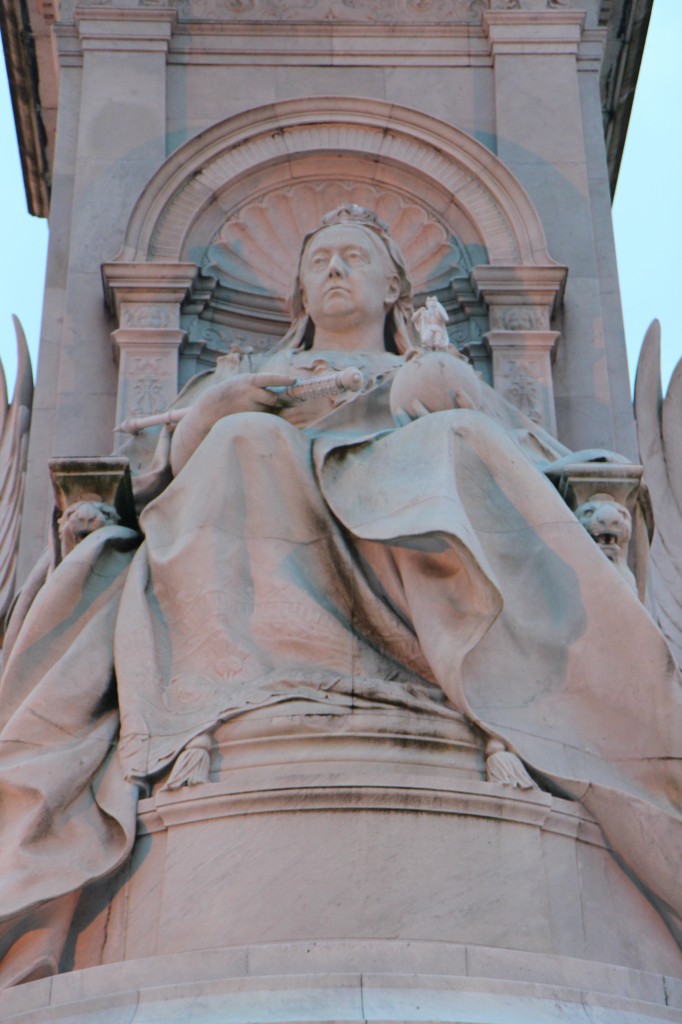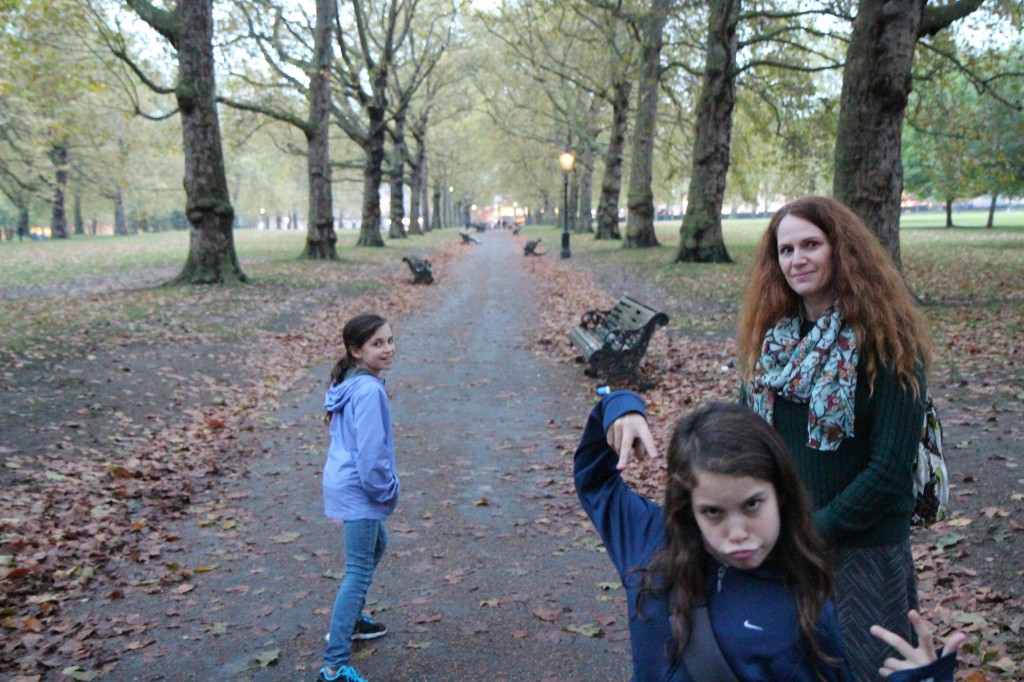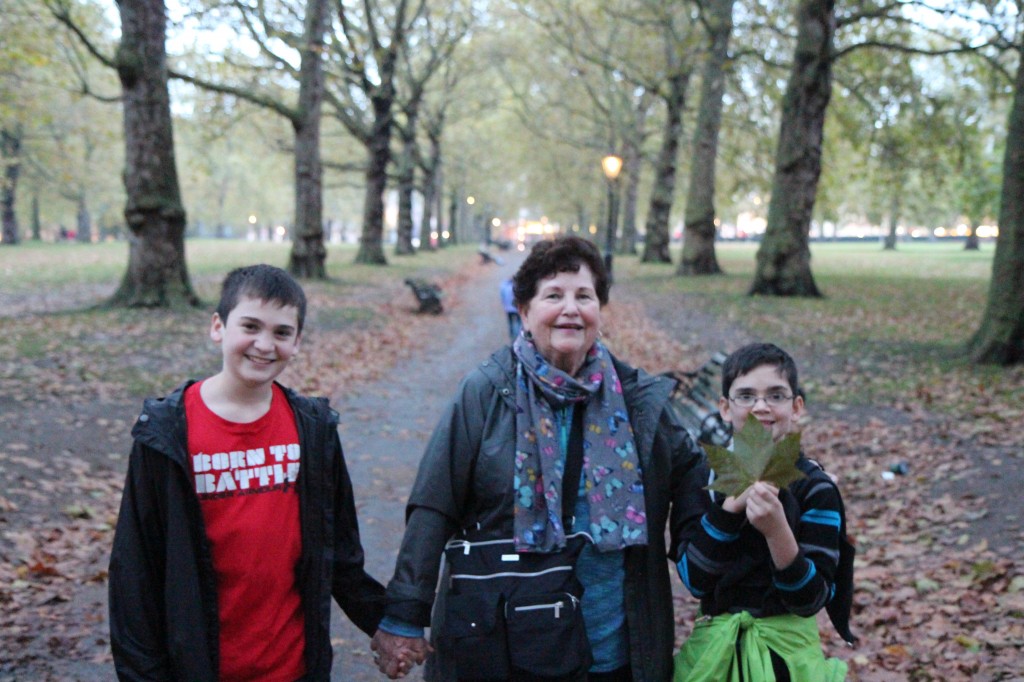 Back in Wimbledon, we are continuing to read "Mister Pipes" at night to the kids and enjoying the characters' travel across Europe as we've just been to several of the same places.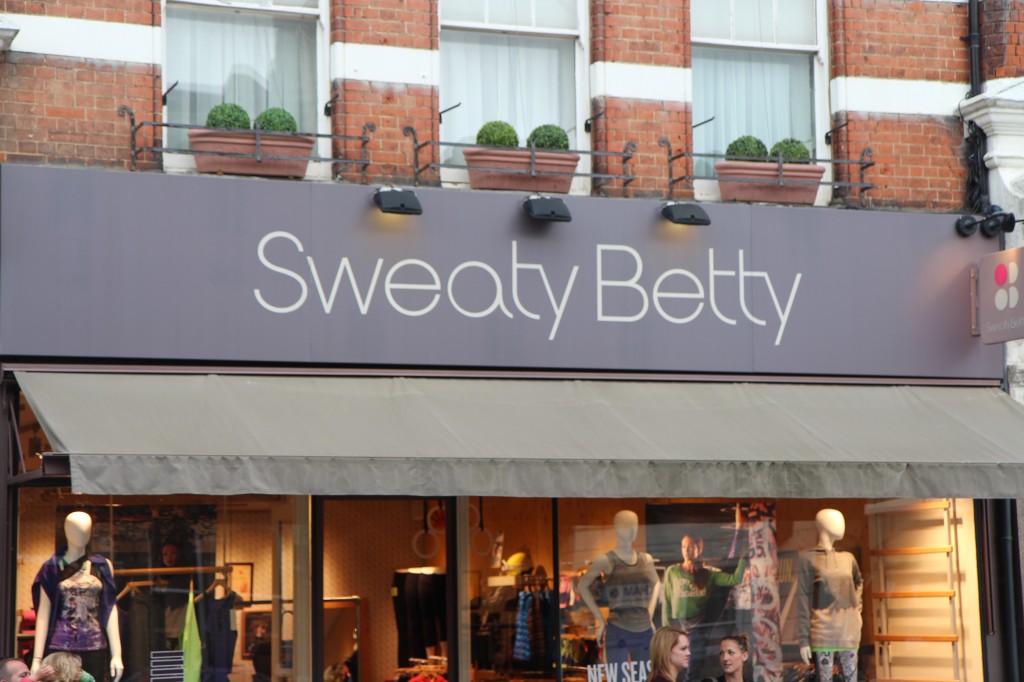 [nice place in Wimbledon, eh?]
On other days, when we are doing school in the wonderful flat, my mom is able to walk to the nearby tube station and get all the great London sights.  We are thrilled she is with is. 
When not touring, I frequently go to write at the Wimbledon library.  While researching our Schengen visa issue, I find a bit of a breakthrough.  As you may recall, as we first landed in Germany the customs official notified us of the Schengen agreement limitation to travel in Europe.  At the time, despite our research on national visa requirements, this was a surprise to us.  Almost every nation in Europe signed the Schengen agreement and it limits non-visa travel to 90 days out of every 180 days in Europe.  You must leave the Schengen area to "reset" these dates.  I've found a Schengen visa calculator website that helps determine your 90 days even as you skip in and out of the Schengen area. 
The UK and Ireland do not participate in the Schengen agreement so any time there does not count towards your 90 days. 
It turns out that a bilateral treaty between France and the USA in the late 1940s predates the Schengen agreement.  The bilateral treaty appears to allow an additional 90 days in France on top of any 90 days spent in the Schengen area.  The Schengen area already includes France so it's difficult to determine how this actually works.  Is it still valid?  I email three different French consulates and get the good news that French time is truly on top of Schengen time.  Great news and as long as we keep close tabs on our travel dates this bilateral treaty should allow us to complete our planned European itinerary!
Lisa calls around and is able to get our tiny ladies into a ballet class in Wimbledon.  We are treasuring the ease of being in a land where we speak the language.  The girls show up to class and when the teacher announces to the 7-9 year old girls that they have guests from the United States Camille and Ana find themselves instantly surrounded by the girls.  The questions fly, "Is the United States, America?", "Do you like these ballet moves?", "Do you know how to do this ballet move?"  Our girls come back energized and can't wait to share all the stories from class. 
We'd also been working on figuring out where we'd be for late December and especially, Christmas.  We'd read about housesitting websites and thought it was too good to be true but might be worth a shot.  A few websites cater to homeowners who trade stays with other homeowners in various parts of the world.  Other sites look to hook up potential sitters and homeowners looking for someone to watch their place.  Homeowners may want a house sitter to watch pets, or unique house arrangements while they are out over the holidays or just on a vacation.  Many ads are for months at a time.  We found one ad in a French ski town that wanted a house sitter to keep an eye on troublesome tenants.  We were very fortunate to find a family in southwest France (Midi-Pyrenees region) in a small town looking for someone to watch their labrador, house and outdoor cats for nearly the exact dates that we were hoping to stay in France.  We exchanged emails and the wife is an English speaker and the husband a Frenchman.  So we'd even be able to communicate which is generally better than grunts.  We applied and were very fortunate to be selected to watch the house!  So we plan to spend nearly three weeks and Christmas in an old farmhouse in the village of Fustérouau, France ("Foo-stah-rew" –but you've got to say the "rew" like Inspector Clouseau…) about 2 hours outside of Bordeaux and an hour from Lourdes!