The Underground Hospital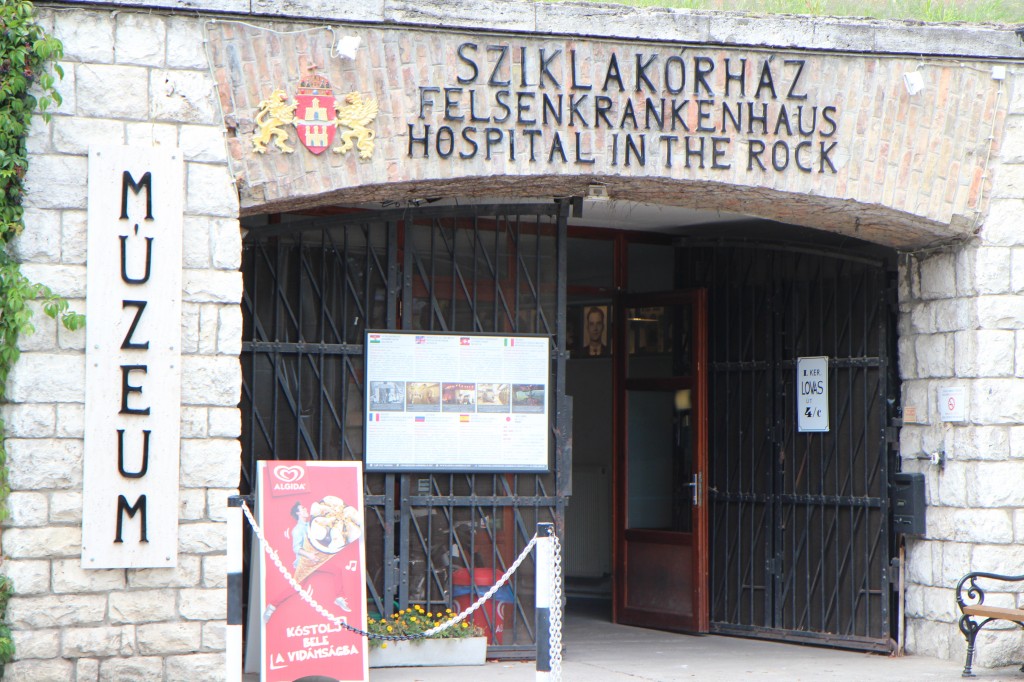 In Budapest, Hungary in the abundant caves underneath Buda castle is an emergency surgical hospital from World War II that eventually became a bomb shelter.  An international agreement made it under the protection of the Red Cross. 
When the atomic bomb was invented, the hospital developed into a bomb shelter.  About the time of the Cold War, Hungarians always feared that a bomb would be destructively dropped on their city.  Functioning  as a bomb shelter and a hospital, the Hospital in the Rock was ready if they needed it.
At first, seeing the tunnels, bored me.  Once I heard more about them, the history intrigued me. The tunnel was cool but I wasn't cold. The first room had a dummy with fake blood and a bandage.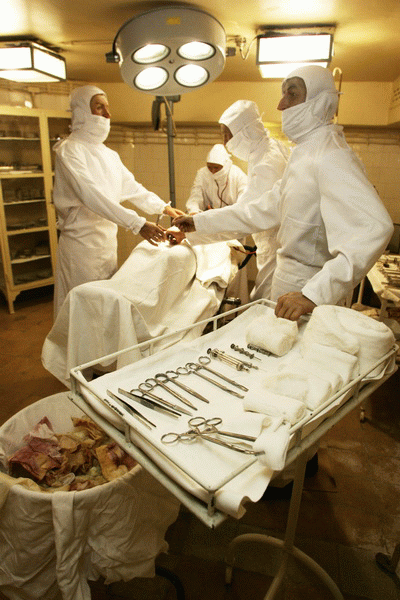 Our tour guide explained that this was the surgery room.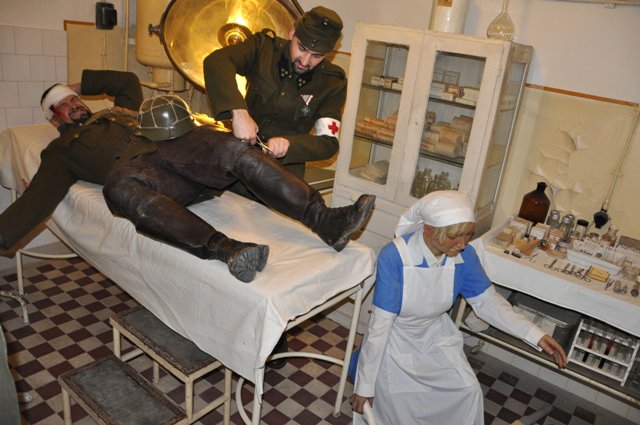 In the corner was a little EKG machine used on Madonna in the movie Evita. Jokingly our tour guide identified it as their movie star.  I had to ask Daddy who Madonna was.
Next we moved to the kitchens.  There were dummies slicing scarlet apples and other things like that.  There were also displays of tools and different medicines on the side of the tunnel.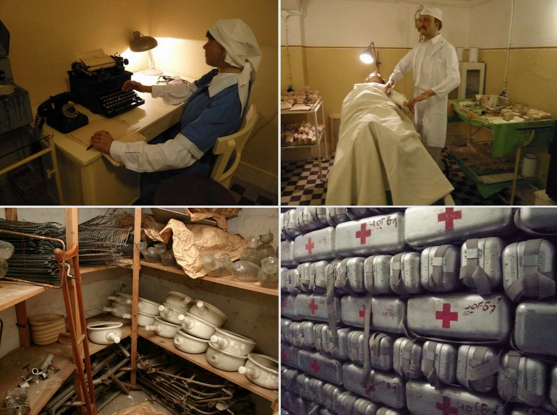 Although we explored many rooms for patients I liked some better than others.  We moved to the living quarters for patients who were staying there. Wooden bunk beds were tightly squeezed together in the tiny room.  Would you want to stay there?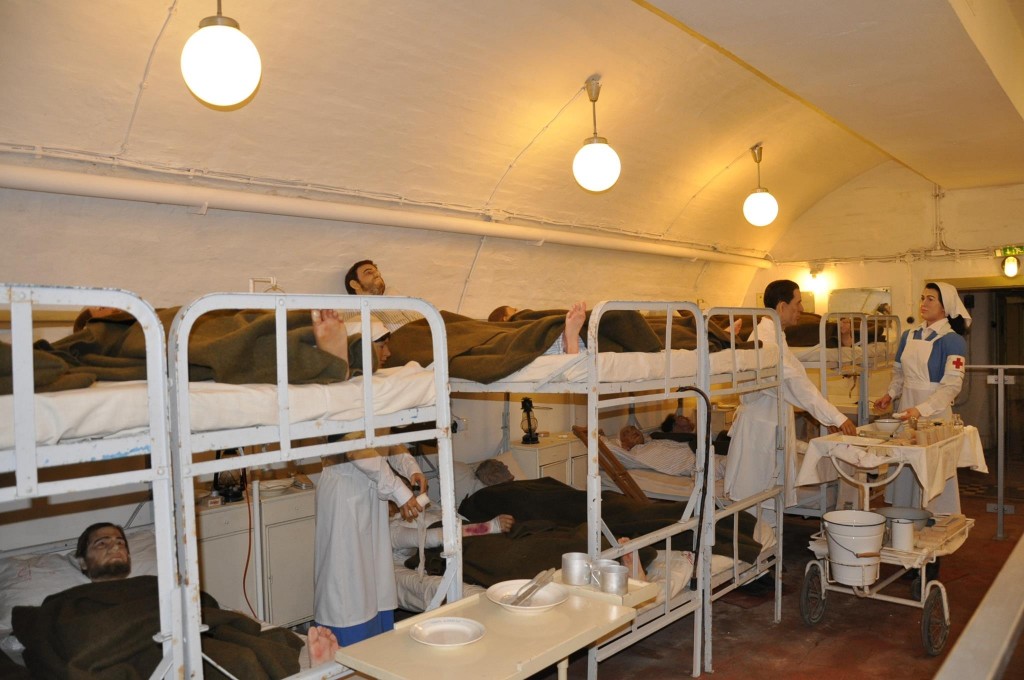 The next room was a brick room and there was a map of the underground hospital.  Our tour guide told us that on our way out we would not retrace our steps but follow a different way back.  Our tour group arrived at my favorite room where a giant helicopter sat on a bed of fake grass.  Helping hurt people, model nurses wearing military uniforms ran from the helicopter to field stretchers.  Of course, this was all fake.  The people were just dummies on display.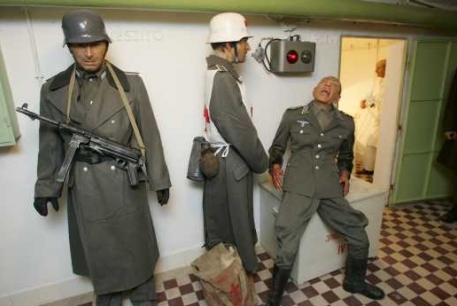 Displaying in the next room was the Nazi soldier kidnapping of Miklos Horthy Jr. in a Persian- type carpet because his dad was Admiral Horthy who was negotiating with the Soviets.  So, Hungary was not in control of the Nazis.  Sadly, his son was flown to a concentration camp.  The Nazis said that unless he stopped negotiating with the Soviets his son would die.  Since Admiral Horthy reluctantly agreed to stop negotiating with the Soviets, the Nazis merely punished him by keeping him in prison with 100 guards until the war was over.  Until the war ended his son also stayed at a concentration camp.  They both survived World War II!  We exited  the tunnel and found daylight and that was my day at Hospital in the Rock.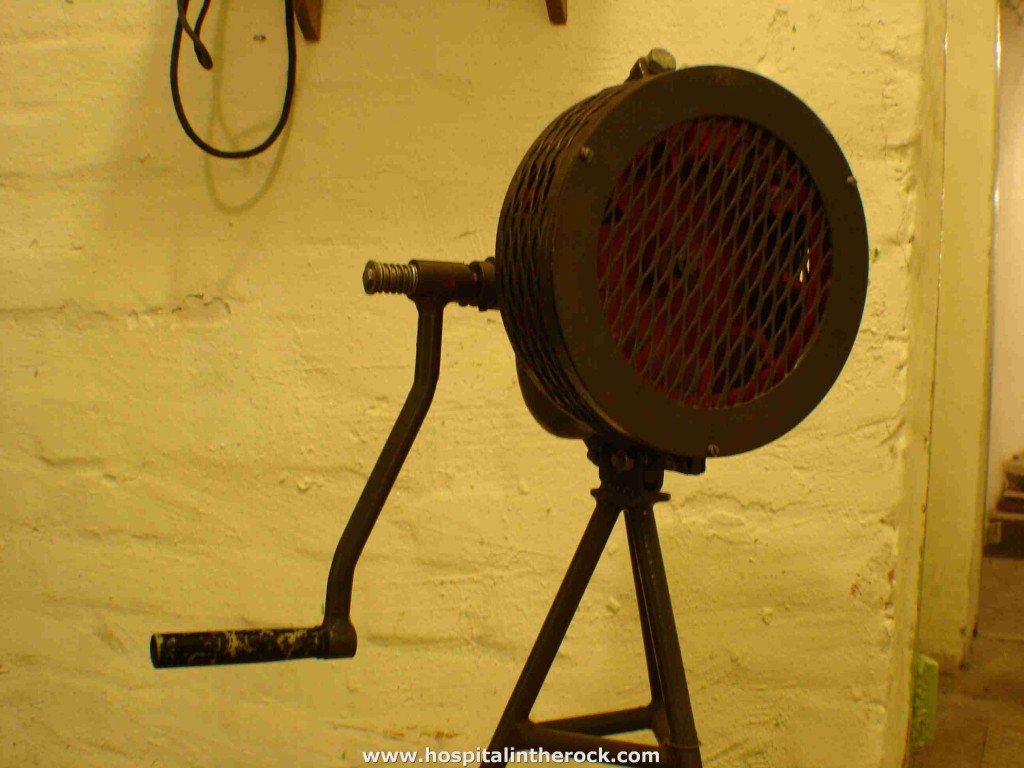 (this is the hand-cranked siren we got to turn)